Search

Sales

Rentals

New Developments

Agents

Neighborhoods

Contact

About

Press
Meet our Agents
LEAVE A TESTIMONIAL FOR MALCOLM
Hello, My name is Malcolm and I am a Brooklyn native that is from the Flatbush area. The following adjectives that would best describe me are: curious, meek, patient, loyal, and silly. Like you, I also have a bucket list in life such as skydiving, scuba diving, archery and traveling. So if you are interested in any of these hobbies, we can talk about them since we have something in common and kick off a great, professional relationship. I am currently pursuing a major in construction management and along the way I am gaining knowledge about the blueprints and structures of a home. With that in mind, I can apply what I have been taught in the real estate industry to further assist you as my client and deliver as much satisfaction as possible.
My featured listings
AVAILABLE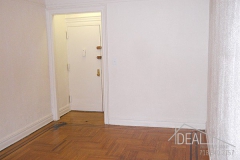 Property ID: 30242747
Amazing 1 Bedroom Apartment for Rent in Lefferts Gardens!
Rooms: 3 | Bedrooms: 1 | Bathrooms: 1
Price: 1,700