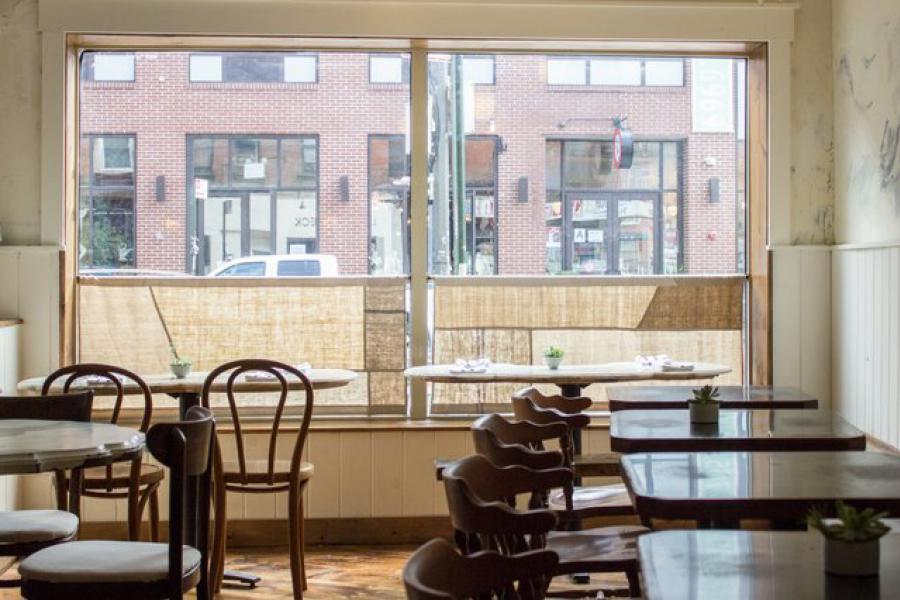 Yes, Williamsburg is a restaurant magnet. But this latest addition is a bit more special. 
Littleneck, the famed seafood spot in Gowanus, has found a third home at 131 Grand Street in Williamsburg. 
"It's our most ambitious location yet," co-owner Aaron Lefkove told Eater.com.  
The biggest reason is that the 70-seat eatery will be offering all-day breakfast with lunch, dinner and a late-night menu. This newest location will close at 2 a.m.
In 2011, Lefkove and partner Andy Curtin opened Littleneck in Gowanus and then it took to Greenpoint to unveil Littleneck Outpost in 2014. Now in 2017, the duo have created their most ultimate seafood spot with Littleneck Grand.
During the morning hours, the restaurant will offer unique plates like trout omelette, lobster scramble, and gruyere biscuits. For lunch, you will have choices like clam toast with salsa verde and garlic chips. Of course, the traditional must-haves will exist such as lobster and clam rolls. 
One of the biggest additions to this new location is an extensive raw bar and side dishes such charred broccoli rabe. 
The dinner menu will be equally as ambitious. For starters there's a choice of three raw bar combinations: LN Plateau ($40) has 6 oysters, 6 clams and 1/2 chilled lobster; New England Plateau ($78) has 12 oysters,, 4 snow crab legs, 1/2 chilled lobsters and 4 shrimp; and finally the Franklin's Tower ($150) features 24 oysters, 12 clams, 6 shrimp, snow crab legs, 1/2 chilled lobster, uni and fluke crudo. 
But the stars of the menu are the Portuguese Stew, which has chorizo, market fish, clams, mussels in a spicy tomato broth; and the the arctic char, which is prepped with cherries, oregano and field greens.
With Maison Premiere just down the road, Littleneck provides some healthy competition.