Kayak Polo Takes Over Brooklyn Bridge Park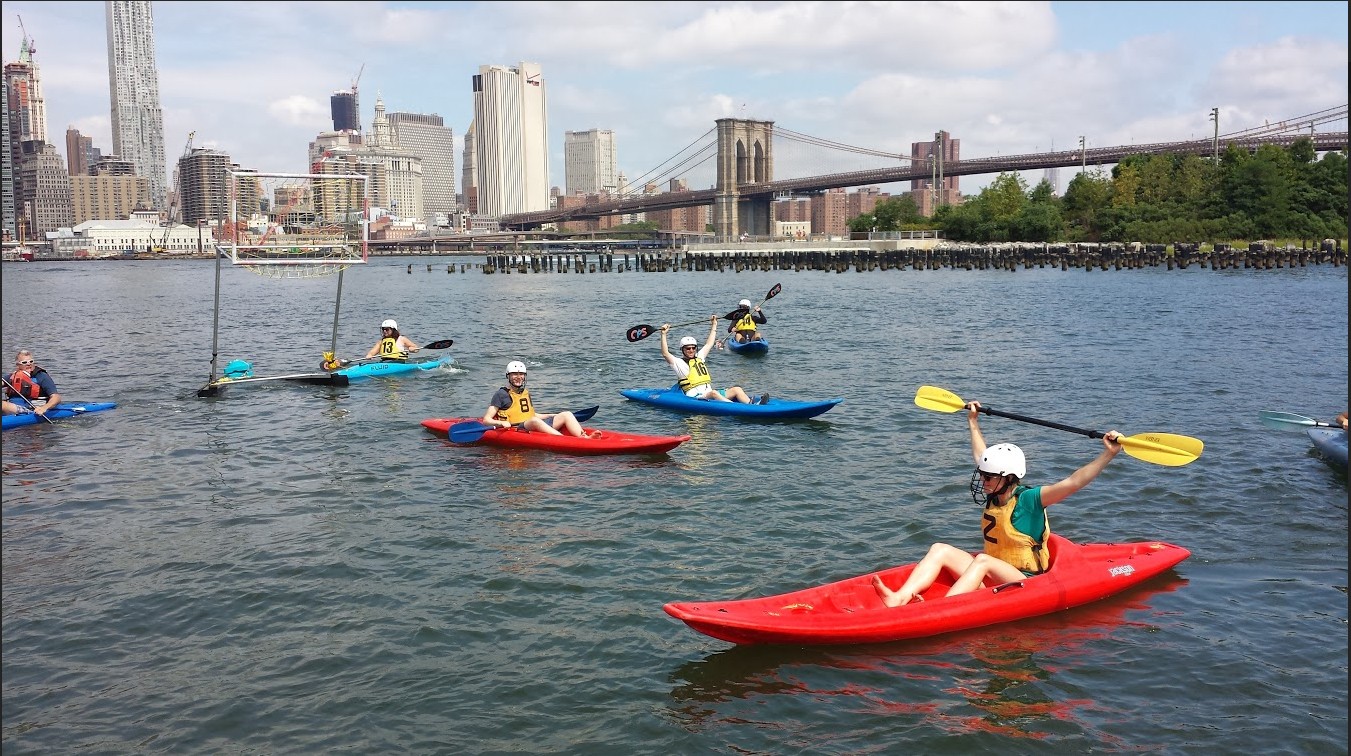 Kayak Polo Takes Over Brooklyn Bridge Park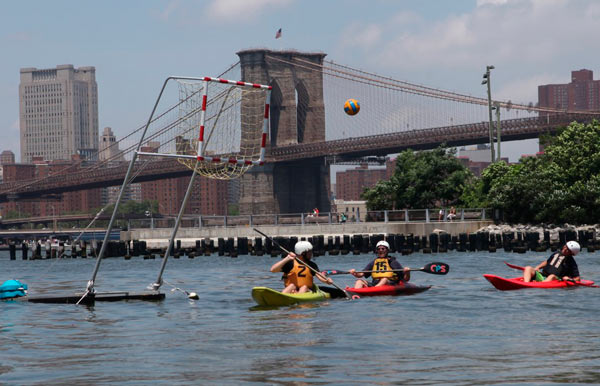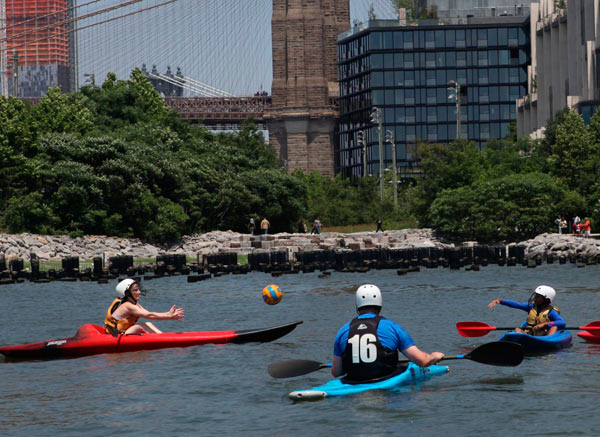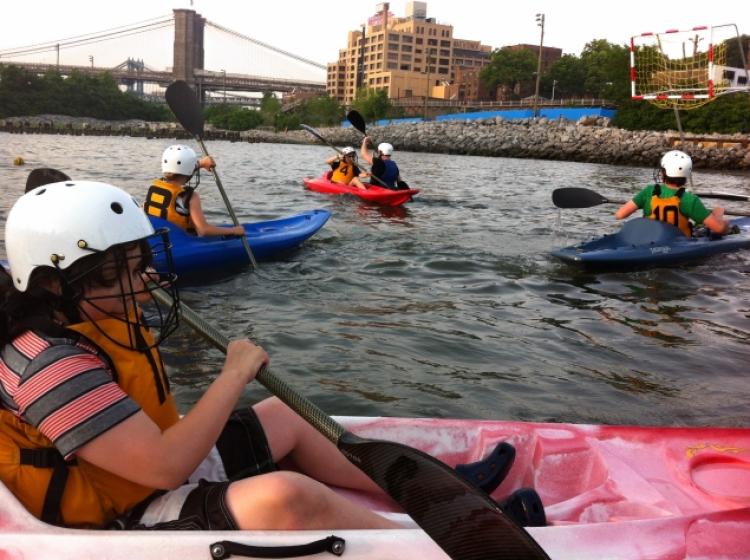 There's a new sport taking over the Brooklyn waters these days, and it's not jet skiing.
Recently, the Brooklyn Paper reported, there has been a group of competitive kayakers that have organized weekly kayak polo competitions at Brooklyn Bridge Park.
The sport is a hybrid of sorts.
"Kayak polo is an alternative activity which is pretty rigorous, a little big more competitive," park's program adviser Tom Potter told the Brooklyn Paper. "It allows people who get interested in kayaking an additional, aggressive way to get better skills and have fun."
The sport is a combination of basketball, water polo and kayaking. There are two five-person teams that face off against each other as they compete to hurl a large polo bar into the opposing team's goal. There are nets set up on each side, a few feet above water. There are two eight-minute periods with "golden ball" overtimes if needed.
There are three sessions held by Brooklyn Bridge Park every Sunday in the summer: first for the participants that signed up in advance; the second is first-come, first serve with preference given to kids aged 11-17; and the last is adults-only.
"In terms of our kids' programs , it's a really fun way to develop advanced boat-handling skills," participant Nancy Webster told the Brooklyn Paper. "You need to be able to turn quickly. You need to be able to paddle backwards. You need to have very good maneuverability. You get to practice all those skills while you're playing a really fun game out on the water."
The program is still very young after being established five years ago, the Brooklyn Paper reported, and has remained steadily climbing.