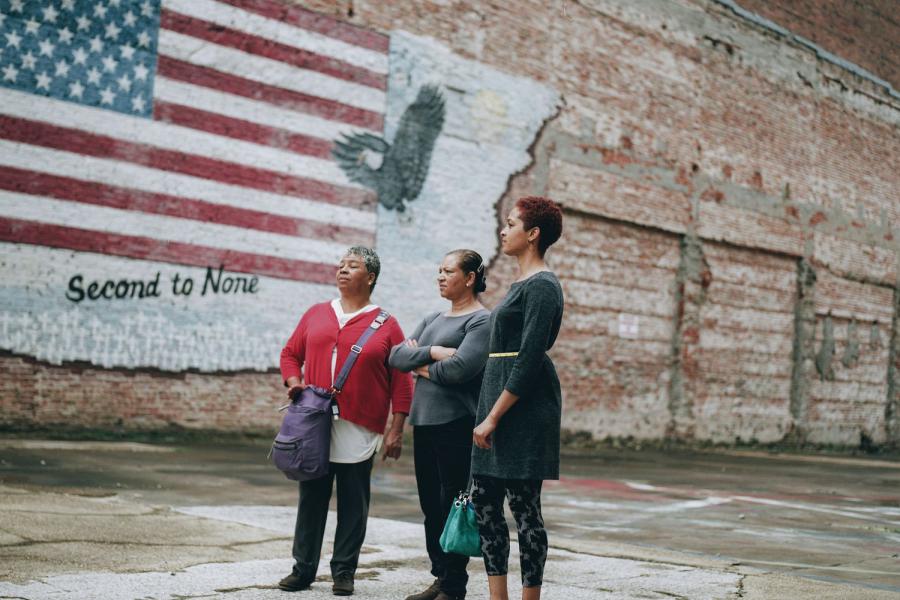 The Brooklyn Museum has been known for its groundbreaking exhibits, and now the museum is taking on a topic that many haven't explored.
According to DNAinfo.com, Brooklyn Museum unveiled an interactive exhibit on the history of the lynchings in America. 
The exhibit, DNAinfo.com reported, based the exhibit on 4,000 lynchings of African-Americans between 1877 and 1950.
The museum said in a press release that it has approached this topic respectfully. 
"Our nation's history of racial injustice casts a shadow across the American landscape," exhibit researcher Bryan Stevenson told DNAinfo.com. "This shadow cannot be lifted until we shine the light of truth on the destructive violence that shaped your nation, traumatized people of color, and compromised our commitment to the rule of law and equal justice."
Stevenson is Equal Justice Initiative founder and social justice leader. He received a MacArthur "genius grant' to conduct his studies as well as a partnership with Google. The exhibit doesn't feature any explicit photos, DNAinfo.com reported. Rather, the research on display focuses on personal stories. 
The exhibit, which runs through September 3rd, is statement to people to see history through art. Stevenson said to DNAinfo.com that art is "a powerful tool in getting a society to think more honestly about human rights and human dignity."