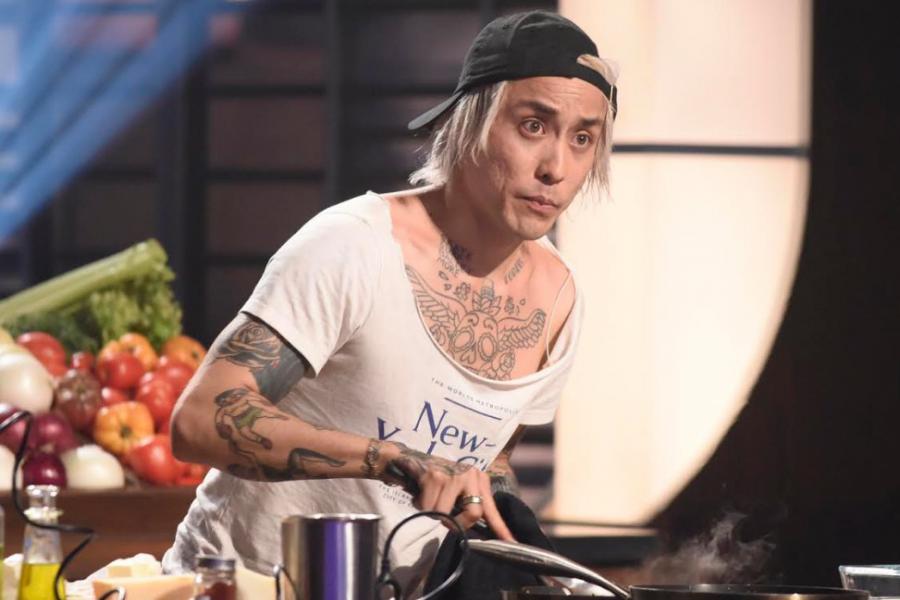 This season of MasterChef has been highlighted by one of Brooklyn's own sons. 
Dino Angelo Luciano wasn't born in the Brooklyn — he was birthed in California — but his all family were Brooklyn-born and he moved to Bensonhurst when he was 1. So he'll get a pass.
In fact, Luciano's inspirations come from growing up in Brooklyn.
"My family pretty much taught me how to cook," Luciano told the Brooklyn Eagle. "It was my grandmother that showed me everything I knew since I was about 10 years old. I spent a lot of time at home having to be the family chef while the other boys were outside playing stickball."
It is Luciano's glowing personality that has turned him into a star on season 8 of MasterChef, impressing host Chef Gordon Ramsey as well as judges Aaron Sanchez and Christina Tosi. But Luciano has an overall appreciation of the arts. He's also a ballet dancer, a filmmaker and a musician 
"I love the beautiful visuals in film," Luciano told the Brooklyn Eagle. "Just looking at something even without words and just wanting to go to that place. When I was around 20 or 21 I started writing screenplays and trying to put all to paper and turn it into movies."
And the multitalented Luciano has plans beyond his stint on MasterChef.
"I'm actually working on a cooking show with my director right now who I met before 'MasterChef'," Luciano told the Brooklyn Paper. "My vision is to do a cooking show where we show recipes, a mix between a cooking show and a movie, and make it look like an independent film so that you get character development and show how people are inspired to make food rather than just having them in the kitchen showing you how to make stuff."