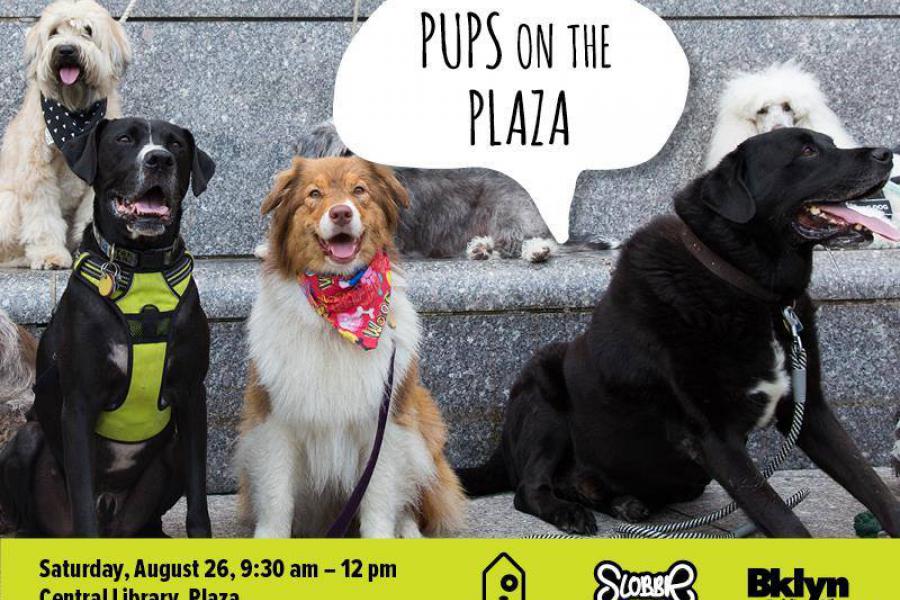 The innovative and growing high-tech company called Dog Parker has slowly taken over Brooklyn in the last year.
The Brooklyn-based company has created a climate-controlled dog house that will allow you to keep your dog safe and cozy while you shop or eat in places that don't allow your pets.
There's roughly 20-plus locations around Brooklyn, and they keep on growing. It's become the Citibike for the dog world. And now the company has hosted a unique event called "Pups on the Plaza" on August 26th. 
The event was created in part to usher in the arrival of the company's two new locations at the Brooklyn Public Library near Grand Army Plaza. It's also celebrated "National Dog Day".
The event, in conjunction with Slobbr app, had dog-themed activities and story time for kids. There was also treats for the pets and dog-designed wading pools. The event also brought together the city's top dog adoption agencies so you could bring home a new member to the family. There was also a dog-themed story time, bandana-making stations, and dog sketching. 
But the biggest attraction to the event was the dog-centric fashion show. Owners of the pets dressed up their furry friends in unique costumes as they competed for prizes, such as a Dog Parker membership with free minutes, dog treats from Leela Ryan, a leash and collar from Found My Animal, and finally a Brooklyn Public Library tote bag. 
Dog Parker brings the future for dogs for everyone.