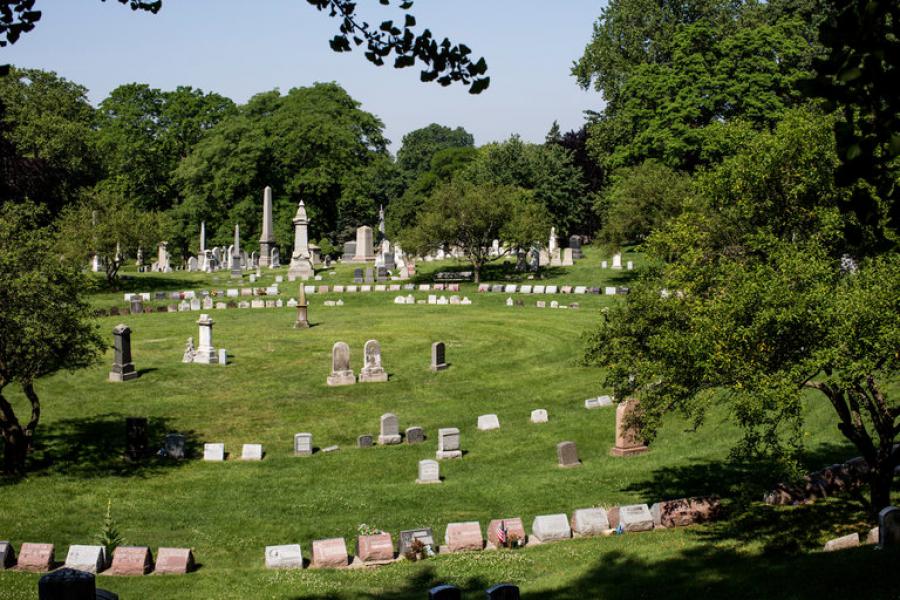 You could never have enough space — especially in NYC.
That even relates to places such as the storied Green-Wood Cementery.
The New York Times reported that the Central Park-like cemetery purchased a lot of land from Old First Reformer Church that was actually untouched within Green-Wood since 1860.
"Space is at a premium," David Fleming, legislative director for the New York State Association of Cemeteries, told the New York Times. "Most cemeteries upstate tend to be larger and more rural, so they have the ability to bury for quite some time — a lot of space and not a lot of people in the area. In the boroughs in the city, there are many cemeteries facing significant shortages."
If so, the mammoth Green-Wood Cemetery, which covers more that 478 acres and is nearly the size of Central Park, is pressed for space. There are two main reasons for the need for expansion, the New York Times pointed out. In the next few years, the Baby Boomers will be passing away in large numbers, and there's also been an increase in obesity in humans which means the graves will need to be wider.
"You don't want to make all these graves extra large, because it's not an efficient used of land," Robert M. Fells, executive director and general counsel of the International Cemetery, Cremation and Funeral Association. "The rule of thumb is, per acre you can accommodate between 800 and 1,200 graves. That depends on how large each grave is."
This has been an issue in the making for around 15 years, the New York Times reported. And it's not going away even after the recent land purchase.
The cemetery mentioned that it wouldn't have anymore grave sites to sell by 2008 in 2002. Then, in 2010, Green-Wood Cemetery President Richard J. Moylan said it would stop selling plots in about 5 years. Now the new deal for the extra space gives Green-Wood around 200 extra slots to sell.
"I'm still saying five years," Moylan told the New York Times. "But now it's probably a real five years."