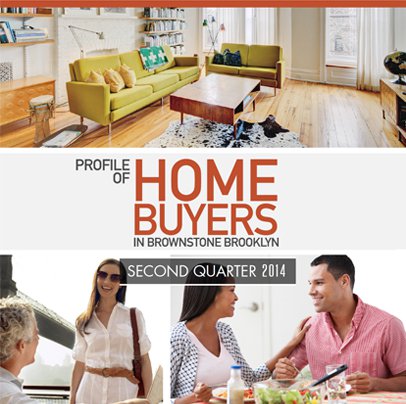 Profile of Home Buyers in Brownstone Brooklyn
INTRODUCING "PROFILE OF HOME BUYERS IN BROWNSTONE BROOKLYN," A QUARTERLY REPORT OF
DEMOGRAPHIC & BUYING BEHAVIORS OF PURCHASERS OF ONE- TO THREE-FAMILY TOWNHOUSES,
CONDOMINIUMS AND CO-OPERATIVE UNITS IN THE BROWNSTONE BROOKLYN AREA.
Fifty nine percent of home buyers in Brownstone and North Brooklyn, according to the Profile of Home Buyers in Brownstone Brooklyn quarterly report released today by Ideal Properties Group, were between the ages of 31 and 40 years old, an increase of 13.5 percent over the previous quarter. Homeowners who earn between $100,000 and $199,999 per year still dominate the market.