Search

Sales

Rentals

New Developments

Agents

Neighborhoods

Contact

About

Press
Meet our Agents
Client Testimonials
My fiancee and I are getting married soon and finally found our apartment thanks to our wonderful agent Noel Borbon. He was patient, and highly professional throughout the entire process. From driving us around to different locations, to consistently checking in with us to reassure us that we'd find a place to call ours, Noel was amazing every step of the way. It's refreshing to have someone who genuinely care work to help you find your new place. Thank you Noel and Ideal Properties Group for matching us with the perfect place for us.
Roosevelt Tavares
,
07/27/2015
LEAVE A TESTIMONIAL FOR NOEL
Noel is a Brooklyn native and one of Ideal's most recognizable symbols of hard work, and love for his hometown borough and New York. He's the real estate professional who brings a smile to every showing because he genuinely loves the job and enjoys helping people find what they're in the market for.

Prior to joining Ideal, Noel was a banker for one of the largest institutions around. He quickly learned that the key to longevity in any business is good customer service. Today, he deploys this simple yet powerful approach when meeting with sellers, buyers, landlords, and perspective tenants. Noel is acutely aware that he is in the business of providing meaningful assistance, and he always makes it his prerogative to make his clients' experience as stress-free as possible. He has taken it upon himself to be an integral part of the process from the very beginning, allowing him the ability to give a very detailed consultation for clients.

Noel started out his explorations of the industry by renting apartments, but quickly transitioned to make a mark in other sectors of real estate brokerage. He has completed countless commercial rentals, sold businesses and residential properties. Effortlessly accomplishing multi million dollar sales, Noel has managed to maintain consistency in his line of work with effort and attentive scrutiny. In a market as intricate as New York, Noel is able to help his clients in a more thorough manner as he is called upon by landlords and developers to discuss both upcoming and ongoing projects. With his knowledge and deep connections, Noel is able to satisfy his clients and make the process less complicated. In his practice of real estate, Noel is well-known for his consistent communication, strong attention to detail and as that helpful someone who will shoulder the load when it comes to selling your property, selling your business, or finding a new apartment/home.
Mr. Borbon in the News:
03/07/2017
Ideal Properties Lists 2-Family Bed-Stuy Brownstone
02/21/2017
In Bed-Stuy, pricey condos are on the rise
02/08/2017
Inside Look: Two renovated options in Bed-Stuy
01/29/2017
Top 10 Brooklyn Real Estate Listings: Some of Brooklyn's Priciest Homes Lead the Way
01/25/2017
Immaculate 2-Family Brownstone in Bed-Stuy Listed for $3.195 Million by Ideal Properties Group
01/22/2017
Landmarked Bed-Stuy brownstone wants $3.25M after full renovation
01/20/2017
Two Flips and Two Beach-Adjacent Houses to See This Weekend, Starting at $2.1 Million
11/04/2016
Sales Launch at Clinton Hill Condo 169LEX, Two-Bedroom Homes Priced from $949K
10/26/2016
In Bed-Stuy, new condos priced from $850,000 off the G train
10/25/2016
Ideal Properties Group Launches 169 Lexington Avenue
10/20/2016
Ideal Properties Group Launches 169 Lexington Avenue
10/01/2016
Working with Passion, Living with Joy: Noel Borbon, Ideal Properties Group
06/06/2016
Ideal Properties Group Announces 178A Stuyvesant in Bedford-Stuyvesant is 100 Percent Sold
02/11/2016
Houses of the Week: 438 Lafayette Avenue
My featured listings
IN CONTRACT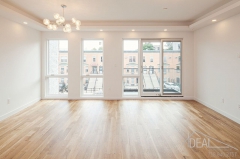 Property ID: S90236177
169 Lexington Avenue #3 - Bedford Stuyvesant, Brooklyn Boutique 2 Bedroom 2 Bath Condo
Rooms: 4 | Bedrooms: 2 | Bathrooms: 2
Price: 899,000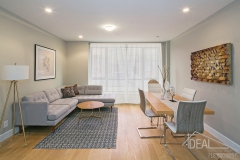 Property ID: S9330241967
ONLY ONE UNIT LEFT! 516 Classon Avenue, #1A, Brooklyn NY 11238 - 1 Bedroom Duplex with Private Garden!
Rooms: 3 | Bedrooms: 1 | Bathrooms: 1
Price: 849,000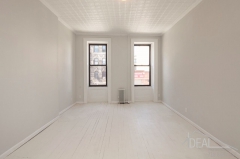 Property ID: S930233800
Immaculate 1 Bedroom Co-op For Sale in Williamsburg
Rooms: 3 | Bedrooms: 1 | Bathrooms: 1
Price: 449,000