The Jones|Muratore Team
Real estate professionals renowned for their integrity and expertise, Wendy Jones and Anthony Muratore attribute much of their success to their high regard for ethics, which are not merely met, but altogether exceeded at every point in transactions they broker.
Excellence is what this team demands of themselves. Satisfied clients and closed sales are the result, achieved with a touch of levity - because the Jones|Muratore team believes that although selling and buying a home is serious business, it should also be a pleasant time filled with a sense of achievement and jubilation.
Show more
Team Leaders
Wendy Jones is a native New Yorker by birth and a Brooklynite by choice. Brooklyn became her post-college home because she found the borough a nurturing, vibrant and exciting place to live.

Prior to joining Ideal Properties Group, Wendy successfully implemented sales and marketing strategies for a number of organizations in the private sector. These skills have proven invaluable in her real estate career, particularly when assisting those new to the area interested in buying, selling or renting for the first time.

Invariably approachable, and greatly accomplished in the art of carrying transactions through their full life cycle with ease, Wendy is a results-driven real estate professional who delights in making a personal commitment to her clients. All the while keeping her clients' best interest at the forefront, Wendy has developed a compelling ability to identify the right fit and to produce a stress-free, successful transaction.

A resident of Downtown Brooklyn for most of her adult life, Wendy enjoys participating in the breadth of cultural events offered in the borough in her spare time. She takes profound pleasure in living in Brooklyn, and enjoys dance and music performances, visual arts, and the beauty of the borough's many parks.
Show more
Born and raised in the borough, a lover of culture and a true foodie, Anthony is the epitome of a true Brooklynite. After spending well over 15 years in Manhattan, Anthony returned to his roots and settled in Brooklyn Heights. When asked why he came back, Anthony is quick to confide that it's all about the energy, the style, the unmistakably charming grit that one can only find in Brooklyn.

Whether working with buyers, sellers, or investors, Anthony finds his skills excel at the management of the process of a real estate transaction. Organizational skills developed in corporate management roles, along with patience, empathy, and attention to detail provide a foundation that Anthony brings to transactions to ensure they are executed in an honest, clearly defined, friendly, and professional manner.

When not working with his clients, Anthony can be found roaming different neighborhoods looking for quaint spots and hidden Brooklyn hangouts known only to those who have lived here.
Show more
Team Members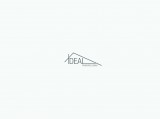 Agata is a Brooklyn native whose love of New York is unmeasured. She's lived in various parts of the city, from bustling Brooklyn to suburban Staten Island, embracing the cultural melting pot that makes this city a true gem. Agata's love of working directly with people and providing them with compassion and incomparable care stems from her early work experiences as a teacher of early childhood and special education, where she continuously put her students first. After receiving her Master's degree from Columbia University, Agata chose to transfer her passions to real estate, where she could provide her clients with the same genuine patience and understanding she had for her students. Professionalism and knowledge are characteristics she never falls short of, you'll find Agata to be an absolute joy to work with as you browse through the plethora of impeccable homes this city has to offer. Give her a call today, she'll be delighted to hear from you!
Show more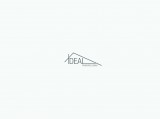 Though Tracey was born and raised in London, England, she has called New York City her home for many years. She has a long standing career in the legal industry and is passionate about selling real estate in the city she loves most.

She's purchased and sold several properties in Brooklyn and is developing relationships with buyers, sellers and renters all the time.
Tracey has the ability to connect with people from all walks of life. She takes the time to listen attentively, comprehend and solve problems. She has your best interest in mind at all times.

Let Tracey help make your home dreams a reality.
Show more